Meet Dr. Geetha Srinivasan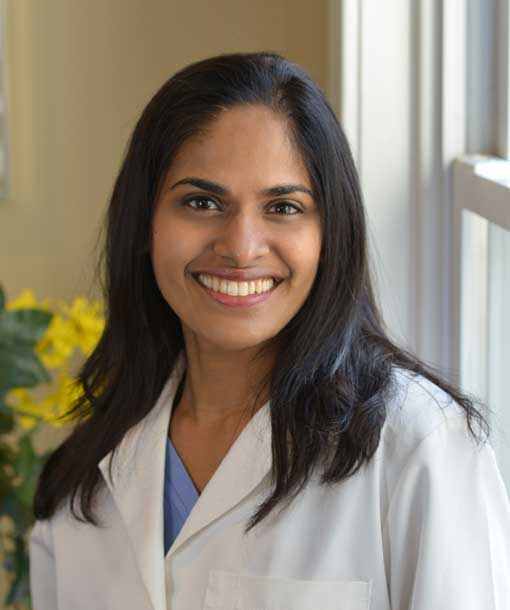 About Dr. Geetha Srinivasan
I enjoy helping people achieve a higher level of health by providing personalized and precise dental therapies and dental expertise for medically complex and geriatric patients. Over the past 17 years, I have gained experience in many aspects of dentistry, from simple preventive care to complex restorative procedures. I am proud to offer a high standard of care whether I am placing a filling or creating a new, beautiful smile with a cosmetic dental makeover.
Education and Continuing Education
I graduated with a Bachelor of Dental Surgery degree from the Tamilnadu Medical University in Madras, India in 1996. After moving to the United States, I graduated as an advanced-standing student with a Doctorate of Dental Medicine from the School of Dental Medicine at the University of Pennsylvania with double honors. In addition, while at Penn, I did an honors program in pediatric dentistry at Children's Hospital of Philadelphia.
Routine Care
Periodontal Cleaning
Emergency Care
Pediatric Dentistry
Laser Dentistry
Sleep Apnea Care
Cosmetic Dentistry
Teeth Whitening
Invisalign®
Dental Implants
TMJ and TMD Care
Snoring Prevention
CT Imaging and iCat®