Meet the Gentle Dentist Team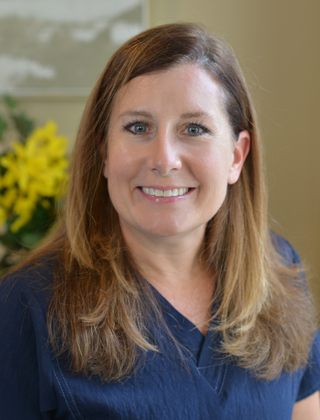 Andy
Dental Hygienist
Working closely with our patients, I get to learn about their lives beyond their oral health care needs. We talk with each other and find common ground and interests, developing real relationships with each other. I love that my work brings me into contact with such great people. I perform preventive services and maintenances, triage emergency dental patients, and provide periodontal treatments. During each visit, I talk with patients about their oral health and how to perform proper maintenance at home, to keep their mouths healthy and in an optimal state. Beyond the office, I enjoy the outdoors and you may find me on our local trails and waterways.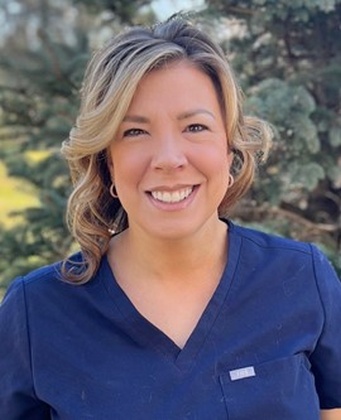 Kim
Dental Hygienist
I have come full circle at the Gentle Dentist, I started my dental career here while I was a student at Methacton High School. Practicing Dental Hygiene has given me the opportunity to share my passion for a healthy and active lifestyle and how it can be achieved in the Perkiomen Valley. Living and working in Trappe Borough really fosters that feeling of Community for me. Outside of the office you can find me cheering on my sons' Hockey games or walking my dog, Kingston.
Carissa
Practice Manager/Expanded Functions Dental Assistant
Growing up in the Reading area, Carissa brings 7+ years of dental assisting experience to the Gentle Dental team. Early in 2019, Carissa completed a program at Berks Technical Institute and an externship with Doc Bressler's Cavity Busters to become a licensed Expanded Functions Dental Assistant. Carissa obtained her Master's degree from Cabrini University and plans to further her education by applying to Dental School. Carissa also teaches dental assisting at Contemporary Health Career Institute in Exton, PA. She is very passionate about Dentistry and enjoys interacting with both new and established patients while creating an engaging atmosphere to keep patients feeling totally at ease in our office. She loves working side by side with Dr. Geetha and the other staff to educate patients on oral hygiene, discuss treatment plans and help patients achieve the best experience through great dental care. Outside of the office Carissa enjoys traveling, going to the beach, most outdoor activities with friends.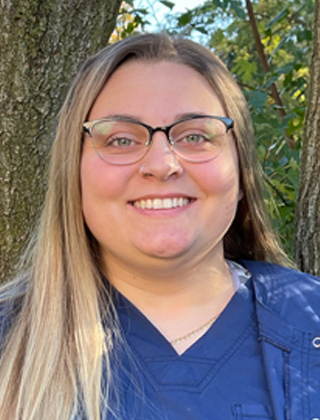 Ariella
Dental Assistant/Clinical Coordinator
Hi, my name is Ariella and I am currently a dental assistant and clinical coordinator here at The Gentle Dentist. I live in the Reading area with my husband Julian and my hamster Tofu. I graduated from Berks Technical Institute with my Associate's degree and look forward to continuing my career in the dental field. While I am not at work I enjoy traveling, trying new foods and shopping! Working at the Gentle Dentist has been a dream come true. I am grateful to work alongside Dr. Geetha, who is kindhearted, intelligent and puts patient care at the top of the list. As a team we strive to connect with our patients and create a safe space for them to feel comfortable. We know many patients don't get excited to see the dentist but I can assure you that here at the Gentle Dentist you will feel like family. I am extremely blessed to have such a great team to work alongside everyday. This office is extremely welcoming and I can promise you that you will always leave with an amazing smile! I look forward to meeting you and assisting you through all your treatment needs!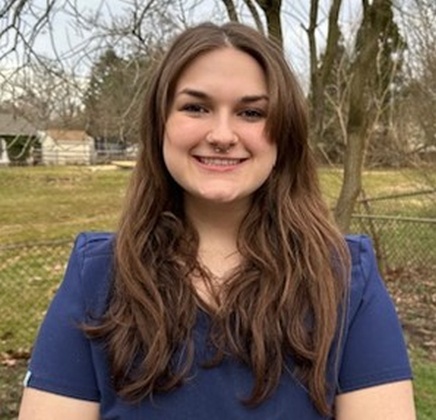 Ashley
Dental Assistant/Lab Manager
Hi, my name is Ashley. I have been working at The Gentle Dentist for 2+ years and have learned a lot of new and exciting things from the team. I love assisting Dr. Geetha with restorative procedures and I am planning to go back to school to obtain my Expanded Functions Dental Assisting License in the next few months. I have a long term boyfriend who I enjoy many outdoor hobbies with such as walking his dogs. I also have a 4-year-old pet chinchilla named pippy who I absolutely adore.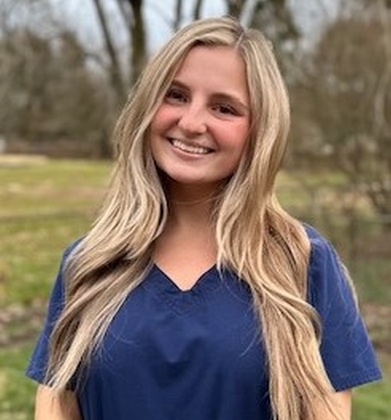 Maddie
Dental Assistant
Hi, my name is Maddie I have been a dental assistant for 3+ years. As much as I enjoy assisting Dr. Geetha for restorative procedures I also love greeting our smiling patients at the front desk. I live in Phoenixville with my sister and roommate Lauren. I also have a dog named Archie who I love to walk through town and travel with. In the few short months working at the Gentle Dentist I have grown to value as my fellow team members. The Gentle Dentist team as well as Dr. Geetha have made me more confident in my work and helped me grow into a better contributor in the office. I plan to further my education with continuing education courses in the field.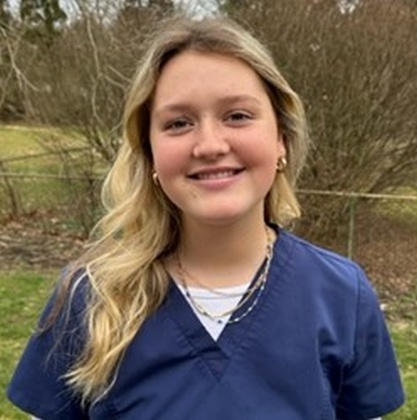 Kate
Hygiene Assistant
Working at The Gentle Dentist allows me to expand my knowledge about dentistry. As a dental hygiene student, I am always eager to learn about teeth. I enjoy getting to know all of our patients and helping to provide them with the best oral care possible. I am excited to become a dental hygienist and working here has given me the opportunity to learn from the best team. When I'm away from the office I love to be outdoors. During the warm summer days I love reading books on the beach.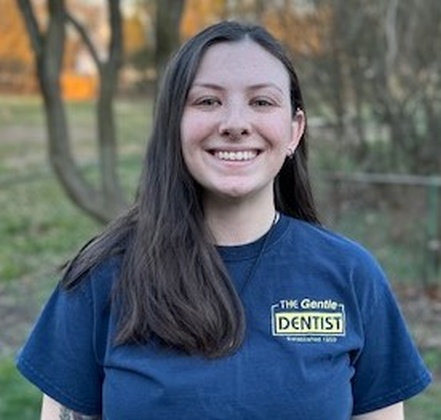 Riley
Receptionist/Billing Manager
Hi, my name is Riley and I work at the front desk here at the Gentle Dentist. I graduated from Montgomery County Community College in 2020 with my Associate's Degree in Biomedical Life Sciences. After working in the medical field for 2 years I transitioned my career to the dental world where I enjoy learning all about teeth. The Gentle Dentist has helped me explore all avenues of the profession from 3D printing, to insurance coordination and patient education. I currently live with my high school sweetheart Ryan and our spoiled cat Fiona. In my free time I love going to concerts, doing arts and crafts, spending time with my friends and family and playing Dungeons & Dragons.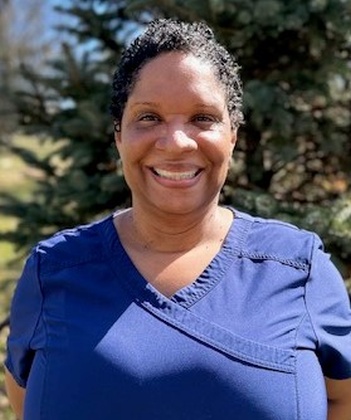 Nadia
Receptionist/Patient Coordinator
My name is Nadia and I am currently a front desk coordinator here at the Gentle Dentist. I live in the Limerick area with my husband Rich and three children. I have worked in the dental field for over 15 years and enjoy my interactions with the patients. My co-workers here at the Gentle Dentist have become my family away from home. While I am not at work I enjoy traveling and binge watching my crime shows. I also enjoy trying new foods and restaurants. My favorite part about working with my fellow colleagues is learning new things every day. Everyone at the Gentle Dentist is extremely welcoming and have helped me grow as an administrator in the dental field. I enjoy seeing our patients leave the office smiling and feeling like a million bucks!
Emergencies
After hours dental care