Meet the Gentle Dentist Team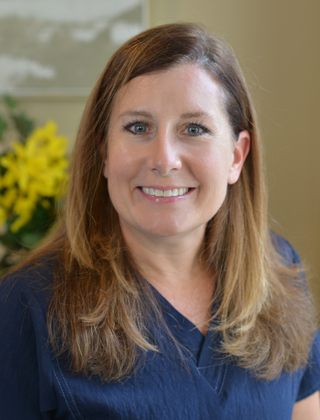 Andy
Dental Hygienist
Working closely with our patients, I get to learn about their lives beyond their oral health care needs. We talk with each other and find common ground and interests, developing real relationships with each other. I love that my work brings me into contact with such great people. I perform preventive services and maintenances, triage emergency dental patients, and provide periodontal treatments. During each visit, I talk with patients about their oral health and how to perform proper maintenance at home, to keep their mouths healthy and in an optimal state. Beyond the office, I enjoy the outdoors and you may find me on our local trails and waterways.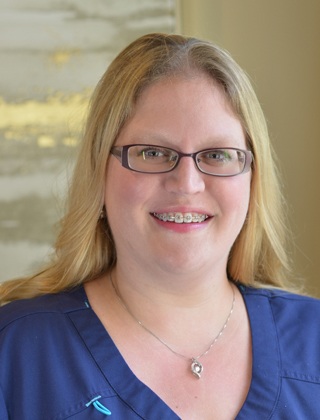 Kari
Dental Hygienist
I really enjoy the daily interaction I have with our patients. Learning about them and their lives, sharing stories and interests, makes my work day pass fast. Along the way there's a lot of laughter, too, which is always a good thing. I perform dental prophylaxis, scaling and root planning, apply Fluoride treatments, perio charting, and I take X-rays. I am also licensed to administer local anesthesia. A lot of my day is spent one-on-one with patients, talking with them about home oral hygiene practices and how to keep their teeth and gums healthy between visits. On my days off, you'll find me spending time with my daughter Grace and playing with my dog Louie. I am married, and I enjoy music, antiquing, and visiting historic sites.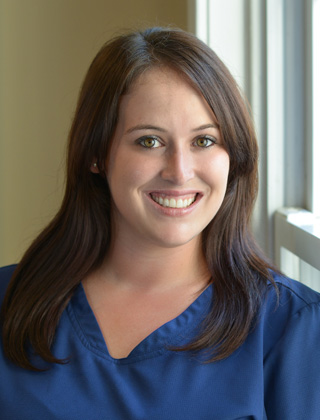 Nicole
Office Manager and Expanded Functions Dental Assistant
Interacting with our patients, while educating them about dental care and good oral hygiene practices, is very enjoyable to me. I like that our doctors and our team members are so passionate about providing excellent oral health care, and that there is always an emphasis on preventing problems before they develop. As the Office Manager, I am responsible for organizing and overseeing the day to day operations of the office and staff. As an Expanded Function Dental Assistant, I place and contour composite and other restorative materials, place sealants, and polishing teeth. In my free time outside work, I like to be with my husband, Kyle, and sons, Brody, Chase and Dylan. I enjoy kayaking and hiking with my family.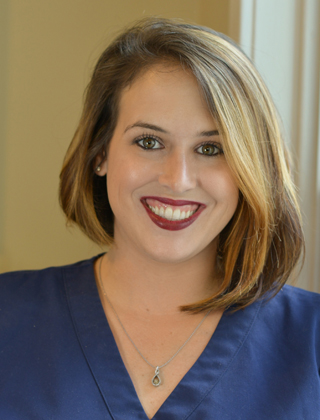 Kim
Insurance Coordinator
My name is Kim. I currently reside in the Boyertown Area with my husband & two young children. I left a career in Real Estate to stay at home full-time but felt there was a balance missing. That is when I found the Gentle Dentist. The staff here is truly one-of-a-kind. They are kind & compassionate people and made me feel right at home. During my short time here as the Insurance Coordinator I have come to love the personal connection this office achieves with their patients. This welcome environment makes it a pleasure to come to work every day!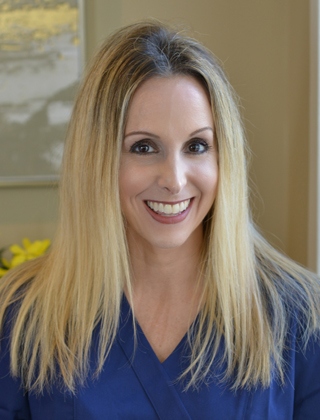 Stacie
Patient Coordinator
Hello, my name is Stacie. I have been working in the field of dentistry for 25 years. I was educated at Harcum College and Temple Dental School where I was trained as an Expanded Functions Dental Assistant. As the years progressed I made my way to Reception and Scheduling. Being able to coordinate and serve in all aspects of my chosen field has proven to be powerfully rewarding. When I am not at the office sharing in good times either with my fellow staff or all of our patients that we love so much, you will find me hanging out with my three besties. That would be my 9 year old daughter and two beautiful kitties. Spending summers at the Jersey Shore  and celebrating Halloween are also on my list of favorite things to do. I hope to continue to develop meaningful relationships not only with this wonderfully caring and highly educated and gifted group of souls, but also with our patients. See you at the office!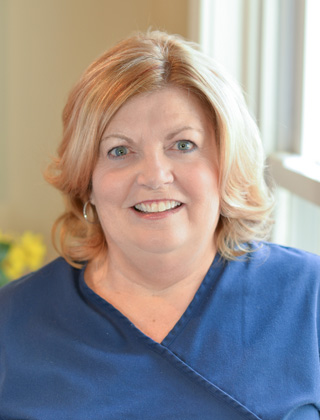 Louise
Hygiene Coordinator
My first day of work at the Gentle Dentist was over 25 years ago, and not a day has gone by that I haven't been thankful for the wonderful group of people with whom I work. I've been here so long, I feel like we're all a part of each other's family! My job includes making sure our hygiene department runs smoothly and swiftly, taking X-rays, making appointments, and whatever else my team needs to give our patients excellent care. I have been married to my husband, David, for 49 years. We have two daughters and five grandchildren. David and I love watching the Phillies and often attend Spring Training in Clearwater, FL.
Carissa
Expanded Functions Dental Assistant
Growing up in the Reading area, Carissa brings 5+ years of dental assisting experience to the Gentle Dental team. Early in 2019, Carissa completed a program at Berks Technical Institute and an externship with Doc Bressler's Cavity Busters to become a licensed Expanded Functions Dental Assistant. Carissa currently attends Cabrini University where she plans to further her education by applying to Dental School, with the dream of becoming a Pediatric Dentist. Carissa also teaches dental assisting at Contemporary Health Career Institute in Exton, PA. She is very passionate about Dentistry and enjoys interacting with both new and established patients; creating an engaging atmosphere to keep patients feeling totally at ease in our office. She loves working side by side with Dr. Geetha and the office manager, Nicole, to educate patients on oral hygiene, discuss treatment plans and help patients achieve the best experience through great dental care. She attends dental mission trips on a yearly basis. Outside of the office Carissa enjoys traveling, going to the beach, most outdoor activities with her terrier Oliver.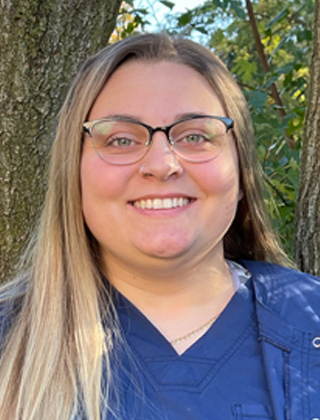 Ariella
Dental Assistant
My name is Ariella and I am currently a Dental Assistant here at The Gentle Dentist. I live in the Reading area with my fiancé Julian. I have recently also just graduated from Berks Technical Institute and look forward to continuing my career in the dental field down the line. While I am not at work I enjoy traveling, trying new foods and shopping! Coming to work every day is always a pleasure. I love working side by side with our amazing team here at The Gentle Dentist. This office is extremely welcoming and I can assure you that you will leave with an amazing smile!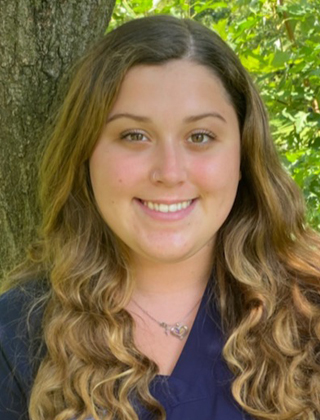 Sarah
Dental Assistant
Hi, my name is Sarah, and I recently completed a program at Berks Technical Institute and an externship here at the Gentle Dentist to become a registered Dental Assistant. I have been with the Gentle Dentist team for over 6 months now, and have never felt more at home. The entire staff is truly one of a kind. I am extremely passionate about the dental field and love nothing more than working side by side with our patients and Dr. Geetha in order to help them feel as calm and comfortable as possible while in our office. Within the next year I plan to further my education and begin the process of becoming an Expanded Functions Dental Assistant. When I am not in the office I enjoy traveling, spending time with my boyfriend and family as well as taking my beagle, Daisy on lots of walks.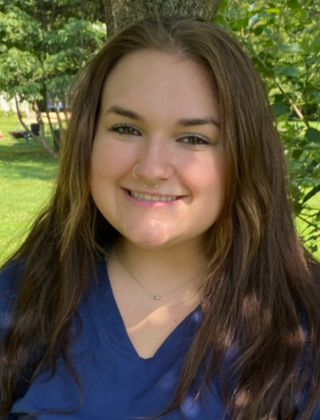 Ashley
Dental Assistant
My name is Ashley, and I am currently going to school part-time at Montgomery County Community College. I am attending a course for dental hygiene and plan on becoming a hygienist once I graduate. I enjoy spending time with my boyfriend and my family and friends. I really enjoy going camping and spending time outdoors. I also have a chinchilla, named Pippy, short for Pipsqueak.
Emergencies
After hours dental care